Individual or Bulk Art Appraisal Services
We currently provide art appraisal services on individual artworks and large private or corporate collections. Our clients usually leverage this service for one of three core reasons:
(1) They have an interest in selling an existing piece of work and wish to know its value in the open market.
(2) They are interested in getting a latest assessment on a piece of work they have previously bought or inherited.
(3) They are a private collector or organization that requires regular assessment for auditing purposes such as 'mark to market'.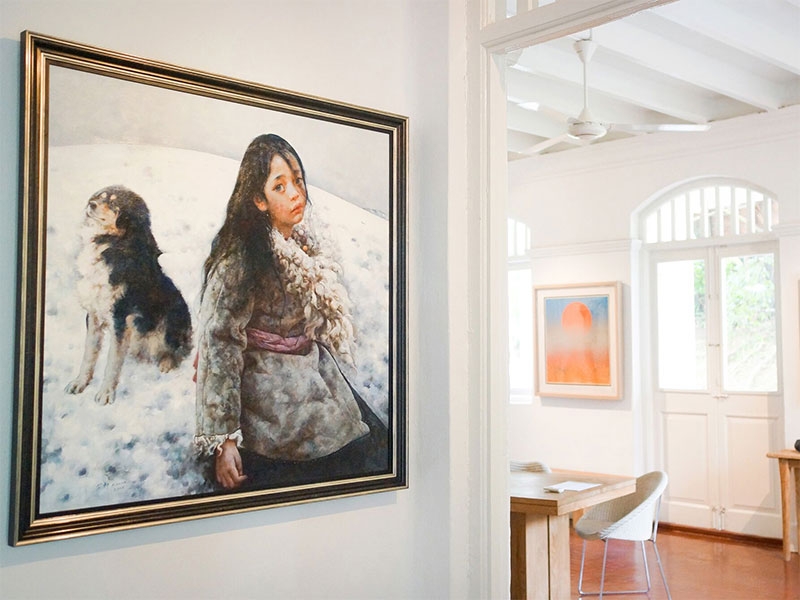 Please complete the form below, providing as much information as you can, along with images of the work. If there is signatures, stamps or dates referenced then its always handy to provide images of these as well.

If you are only submitting 1 work for evaluation then we charge a fixed fee of S$50 upon submission of the form. If you require multiple works to be estimated, we will review your details and get back to you with a quote.
We will review your submission and come back to you within 48 hours. In cases where the work has a clear monetary value, we will issue you a document confirming the market estimate of the work.
Art appraisal submission form
For individual artwork valuation we charge a flat service fee of S$50 which can be paid through the form on this page. For larger collections you can also leverage the form and we'll get back to you with a quote. Once we have received payment notification we will process your appraisal request within 48 hours.
Frequently Asked Questions
How does the art appraisal process work?
This varies case-by-case but is very dependent on the artwork you submit and the quality of information you're able to provide upfront. The truth is that many submissions we receive are not by established artists, thus the work is decorative and not possible to establish a valuation. If you are submitting work by an established artist then we have data sources that will enable us to assess and feedback usually within 1-2 business days.
Where a work has an established monetary value we will provide back a document confirming this estimated market price.
How long will the appraisal take?
If you are submitting a single work then it usually takes 1-2 business days to review and respond. In cases where we may require additional information we will contact you within the same sort of time period.
What if my work is just decorative?
There is many cases where works submitted are purely decorative. This is not to say they don't a monetary value, but typically this value is not significant. We review and respond to each and every submission, which means we leverage our time in this process. As a result, once you submit a work, we don't offer refunds if your work has no clear value.
I need many works assessing, can you do it?
Of course, we run this service for many corporations, government agencies and private art collectors. Please complete our submission form above or give us a call directly on +65 8333 0262 and we'll provide further quotation on bulk assessment and valuation.