Art Appraisal Services
Corporate & Individual
Asian Art Platform is the leading provider of art appraisal services in Singapore. We work with companies, government bodies, and individual clients. Our experience ranges from appraising single artworks through to reviewing and appraising large corporate collections of 300 – 500 works spread across multiple locations. Where needed we have also provided art restoration, art storage, and QR code/online inventory management systems for tracking location and price fluctuations of works through annual review cycles.
For an appraisal of 1 to 6 works for individuals we offer an online submission and payment service available below. For corporate or government collections of more than 6 works where on-site inspection may be required, please get in touch for a quote. We are comfortable and experienced working within necessary procurement processes.
We are the trusted art valuation and restoration services provider for some of the most recognisable brands in Singapore.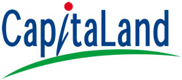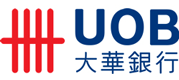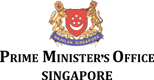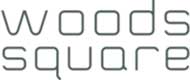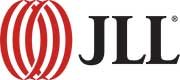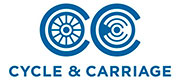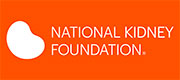 Corporate artwork valuation
Your requirements fit one or more of the below:
You have more than 6 works that need to be appraised.
You would need us to visit 1 or more locations.
You would need us to provide a consolidated report.
You need us to follow an internal procurement process.
Personal artwork valuation
Your requirements fit one or more of the below:
You have between 1 and 6 works that need appraising.
You are happy to submit and pay online.
You don't need us to view the work(s) in person.
You are not looking for a certificate of authenticity.
Frequently Asked Questions
How does the art appraisal process work?
This varies case-by-case but is very dependent on the artwork you submit and the quality of information you're able to provide upfront. The truth is that many submissions we receive are not by established artists, thus the work is decorative and not possible to establish a valuation. If you are submitting work by an established artist then we leverage our own in-house expertise, as well as external data sources to assess and feedback usually within 1-2 business days.
Where a work has an established monetary value we will provide back a document confirming this estimated market price.
How long will the appraisal take?
If you are submitting a single work then it usually takes 1-2 business days to review and respond. In cases where we may require additional information we will contact you within the same sort of time period.
What if my work is just decorative?
There is many cases where works submitted are purely decorative. This is not to say they don't have a monetary value, but typically this value is not significant. We review and respond to each and every submission, which means we leverage our time in this process. As a result, once you submit a work, we don't offer refunds if your work has no clear value.
I need many works assessing, can you do it?
Yes, we provide art appraisal services for many corporations, government agencies and private art collectors. We have performed art valuation services on collections exceeding 500 individual works.
Please contact us via the website or you can call us directly +65 9726 6261 and we'll provide a further quotation on bulk assessment and valuation.
Can you value my work for free?
Unfortunately not, appraising artwork requires time and expertise. We also subscribe to a number of databases which help with the valuation process in some situations, and these databases incur annual fees.
Do you offer a certificate of authenticity?
Typically we can't provide a certificate of authenticity. You should always try to seek certification directly from the artists or the gallery/collector that sold you the work originally.
What we do provide is an artwork valuation certificate which is valid for art insurance, shipping, mark to market, debt recovery etc. For corporate clients, we usually work with an excel template so the company retains a digital record of their assets and this is then printed off and signed by us for official records.