Ling Jian 凌健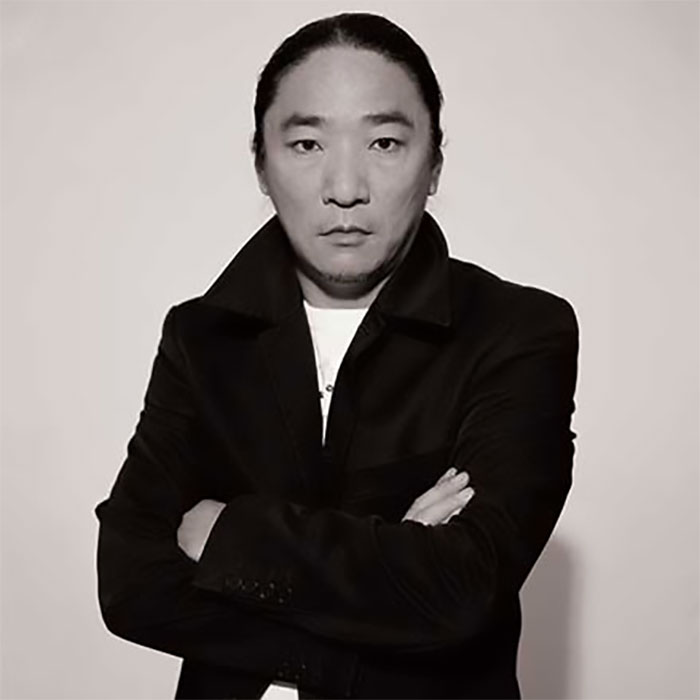 Ling Jian 凌健 was born in Shandong province in 1963. He graduated from Qinghua University of Art and has exhibited his work in China, Hong Kong, Taiwan, Singapore, Bangkok, Germany, Amsterdam, Italy and America.
Ling Jian's art is carefully negotiated hybridization calibrated to the artist's expressive concerns. He stated that, "temptation is the drive for survival. People are always faced with a variety of irresistible temptations-realistic, promotional, financial, and sexual in nature. I have been searching for this aspect of reality and I attempt to multiply the power of temptation by displaying it on my canvases.
The cold skin of the lady in my painting symbolizes a high degree of spiritual indifference and melancholy that come about when ideals have vanished; the fading red lines manifest the numbness felt towards reality, and how it disappears into memories and dwindling reminiscences of episodes that were once living.
Various feelings fill up both the canvases, and my life.Through neo-realism, what I hope to infuse into these notions, is a more profound meaning-a self-contradiction of sorts and significantly, the conflict between culture and society."