Zhao Kai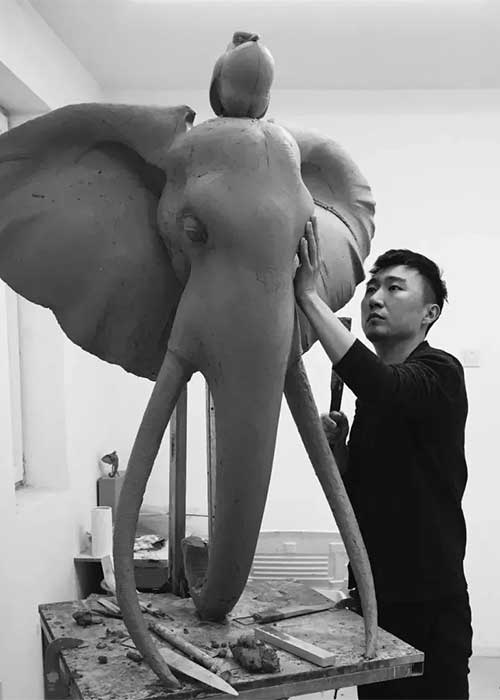 "What I am interested in is the inner connections between living things. We humans, being on top of the food chain, seem to be powerful and in control of the fate of other creatures … Step by step, we are encroaching on the living space of animals. In my opinion, humans are very small and fragile. We are not greater than those animals, nor are we independent of them. Humans and animals are both indispensable components in the shared ecosystem and constitute each other – the balance of life."
Zhao Kai was born in Shangdong, China in 1986. He graduated from the prestigious Central Academy of Fine Arts (CAFA) Beijing, with a bachelor's degree in sculpting.
Zhao Kai as a sculptor whose traditional realism style enables him to elicit the quality, richness and classical of his figures. Primarily use bronze as his medium for it's durability and longevity, he incorporates enamel painting on bronze to illustrate exquisite romanticism of his art.
Colour and texture are the two key elements in his work. He uses the fine and smooth form to create a sense of peace and distant realm to direct viewers away from the world of impetuousness and shallowness. He explores his fascination to demystify the spiritual exchanges between humans and animals. He creates a perfect world of respectful harmonious coexistence of multiple differences.
Zhao Kai's art has been exhibited in major museums, they can be found in some of the most prestigious public and private collections both locally and internationally.