As the important component in Guan Yinfu's artworks, color plays two roles: a means by which to convey visual information, and bearing witness to the power of the material.
Guan Yinfu (关音夫) works with both of these roles through color. In certain cases, he sets the color relations to show strong contrast to the base, in others, he shows the subtle variations within the same color spectrum as he plans the spatial order of these colors and places them in gradational order, or inverts the colors between surface/base.
In these incidents, Guan Yinfu seems to have assumed the role of overviewing designer. At the same time, he has no choice but to follow the natural order of things in his work, where he mixes, pours, scrapes off those thick colors, and waits for them to congeal, set, crack, so they eventually become part of his order of colors.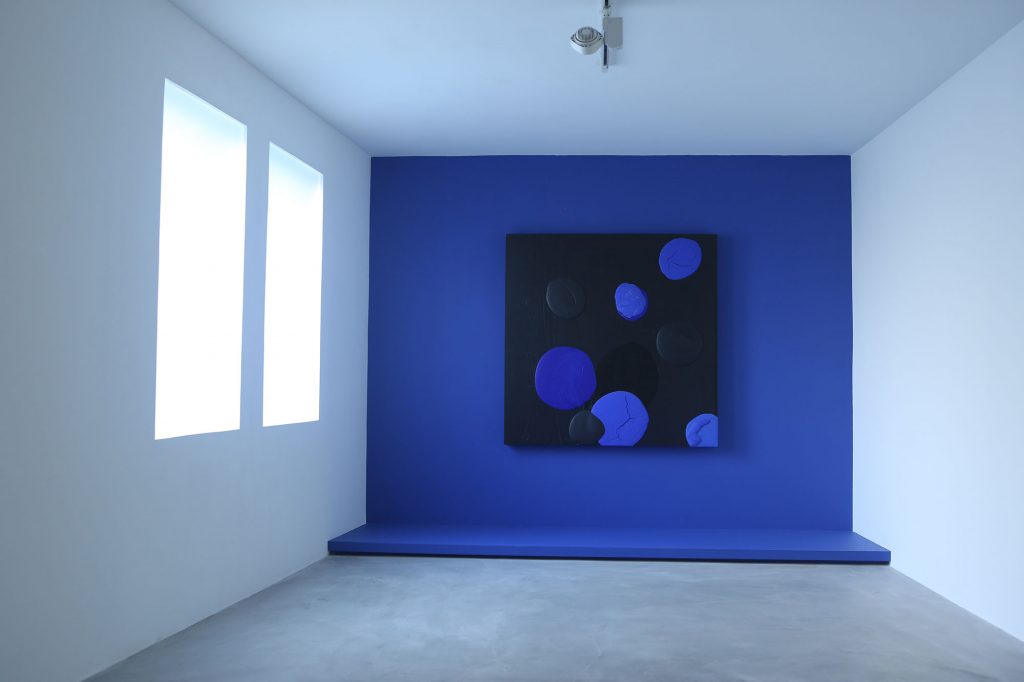 In this exhibition [ROLOC], we extend the tensions among the colors, in other words, these two aspects of Guan Yinfu's works, into the entire exhibition space, and add the spatial dimension into his order of colors.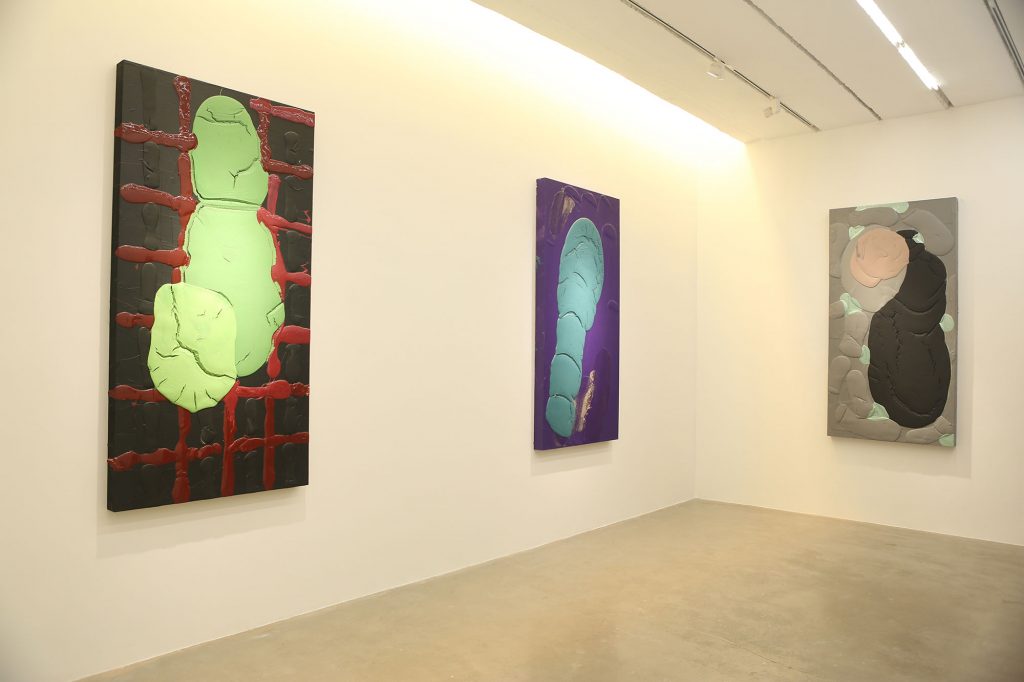 In fact, what is at the core in the order of colors is none other than the order of symbolism, because color systems are built on the basis of differences. In other word, the value of a given color is manifested in its differences to the others, or to a certain extent, the color itself embodies its color relations. We use ROLOC, a playful twist, as the title of this exhibition, as a way of emphasizing on the symbolic essence of colors.